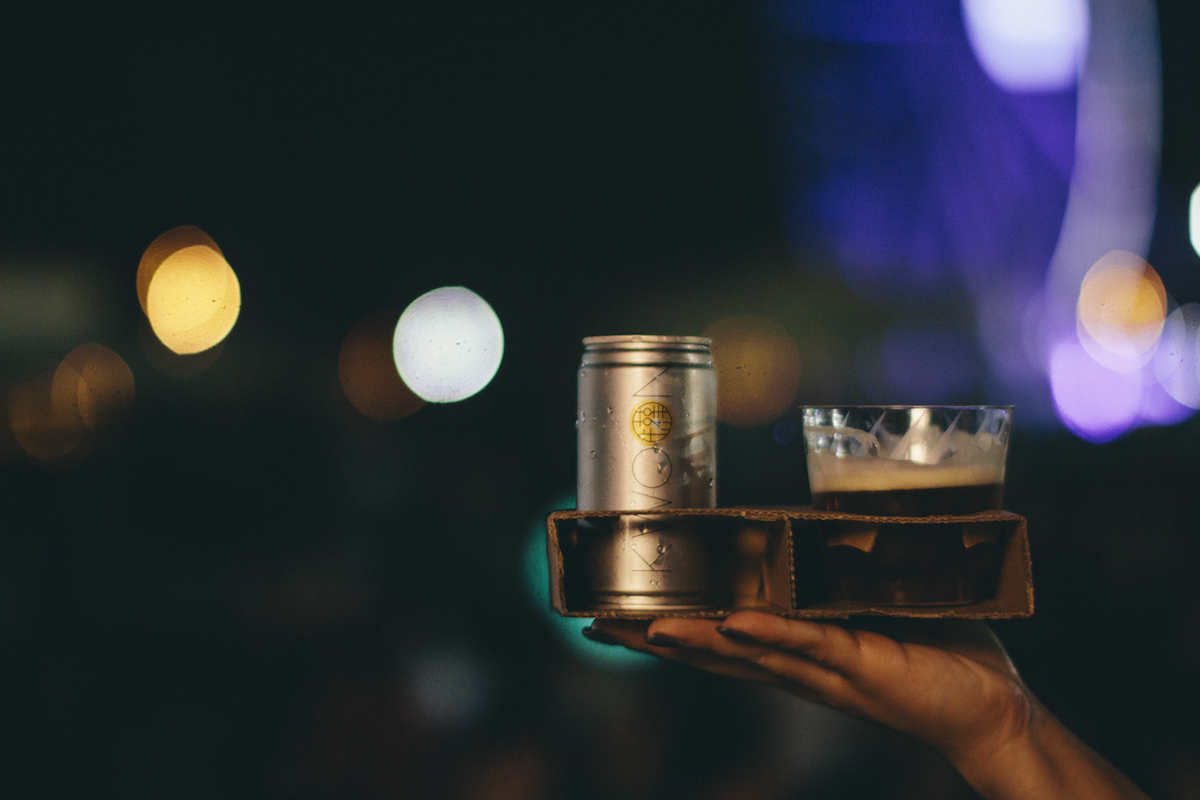 KWOON by The Woods was debuted at Beertopia this year, featuring festival-exclusive artisanal beer cocktails on November 18-19th. KWOON by The Woods collaborated with local brewery Young Master Ales to develop a trio of cocktails featuring beers to complement the up-and-coming trend towards beer-based cocktails as well as canned beverages.
THREE EXCLUSIVE BEER COCKTAILS...
were developed especially for Beertopia 2016. They include the "Go-Go-Gose", a vodka-based drink featuring the refreshingly sour Cha Chaan Teng Gose with fresh guava flavours and subtle notes of delicate rose; the "Rye So Serious", a complex bourbon-based cocktail made with the oaky Rye on Wood balanced out with hints of orange peel and citru; and the "Back in Black", a scotch-based, strong, but balanced cocktail made with the seasonal release Add Oil Coffee Stout.
Guests were invited to draw their design on our blank cans for a chance to win their design printed on our limited edition cans